Trekking is a long journey that teaches you many important life lessons, energizes your spirit & lets you observe the beauty of nature closely. Far from your busy life, you discover the new existence of spiritual land when trekking. At the point when your feet get heavier and you need to slow down – you learn the meaning of patience in life.
So, if you are planning to take your first step on trekking then there are a few things you really need to ensure for a pleasant and safe trekking experience. From planning the date to planning the gear, every beginner or experienced trekkers follows these top trekking tips.
So, here are the top "7 top trekking tips for Beginners in 2022" for you to help with your trekking.
Table of Contents
1) Choose the Right Trekking Destination:
Trekking in Nepal is categorized into three different types of trekking levels i.e., easy, moderate, and hard. Easy treks are those which are below 2,500m elevation and consist of 3-4 hours of walking. We have "10 best short treks in Nepal" if you haven't seen them yet. You will know what are the easy treks in Nepal.
Moderate treks are below 3,500m/4,000m elevation and consist of 5-7 hours of walking. As for hard-level treks, these are above 4,000m and consist of more than 5-8 hours of walking.
Some Beginner-level trails in Nepal:
Ghorepani Poonhill Trek
Langtang Valley Trek
Helambu Trek
Everest View Trek
Moderate-level trails in Nepal:
Pikey Peak Trail
Upper Mustang Trek
Tamang Heritage Trek
Gosainkunda Lake Trek
Annapurna Circuit Trek
Hard-level trails in Nepal:
Everest Base Camp Trek
Everest Three High Passes
Upper Dolpo Trek
Kanchenjunga Base Camp
Manaslu Circuit Trek
Basically, what this confirms is that you should train your body according to the level of trek you are going. Training implies building your stamina, endurance & strength in this circumstance instead of bulking muscles.
Consider following the fitness guide for trekking to train for trekking in high-altitudes and remote areas.
2) Think and Choose Your Agent and Guide
It is very easy to find local trekking agencies in Nepal as well as you can find through online too. After the solo trek ban in Nepal in April, it is now compulsory to get a good trekking agency and guide.
As there are so many options to choose from, you really need to do your research on this matter to have a safe & sustainable trekking experience.
The best method that trekkers follow is through friend recommendations. However, you should still check their terms & conditions regarding the cancelation policy, and company legal documents, and look for reviews on platforms like trip advisor, trust pilot, or Goole.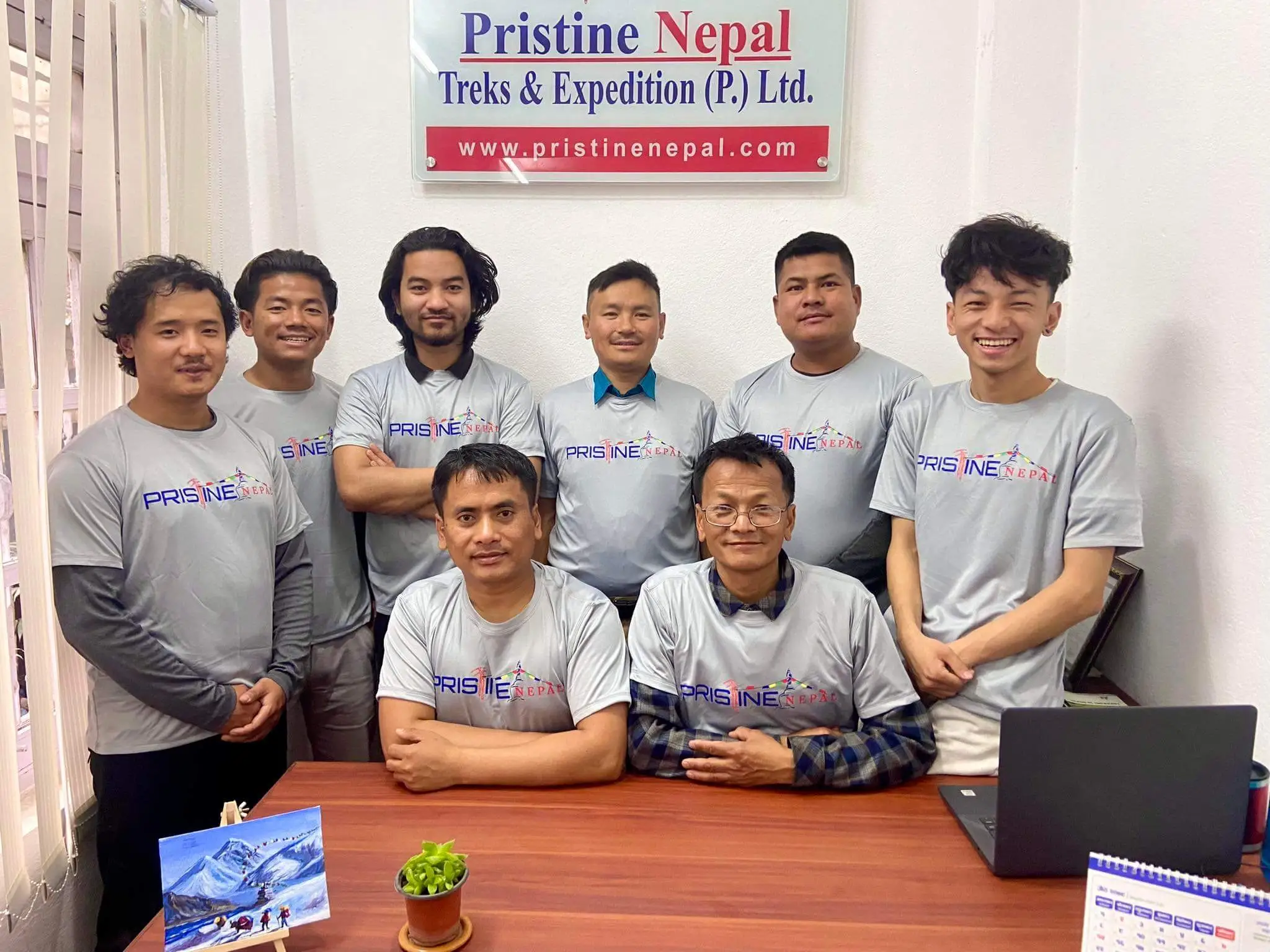 In terms of guides, the common mistake that trekkers do after booking a trek is neglecting to pick their guide without having a real-time conversation.
A face-to-face conversation with the guide allows for a better exchange of information and allows a strong bond from the first day. The guide should be able to understand and communicate with you, otherwise, it will be a problem in the trek.
Check their profile, and their reviews to build trust with both the company and guide.
3) Check the Itinerary & Cost inclusion/exclusion:
Trekking packages are displayed to attract customers but don't let them trick you. You may miss some vital information just by looking at the price and discounts only. So always have a curiosity while booking with an agent. The main point to watch out for in a package is the itinerary and cost inclusions/exclusions.
The itinerary is displayed as an outline itinerary and detailed itinerary. So, don't simply read the outline itinerary and plan your trek. You should always read the detailed itinerary and cost inclusion-exclusion carefully. What's more, remember to print out the itinerary and all other details for future reasons too. If you are satisfied with what you read then contact the agent and proceed. Similarly, the itinerary can be customized as you desire too.
4) Prepare Extra Cash & Utilize it well:
Bringing extra cash with you is compulsory when trekking in any region of Nepal. Even though you have paid for your trek, you will still need money to buy water in trekking regions. What's more, you will need money for charging your gadgets, Wi-Fi and for taking a hot shower too. Similarly, if you need to buy any souvenirs then you will need cash.
The hot water costs from $2-$5 per bottle, $5 for Wi-Fi, and $5 for taking a hot shower which is a fundamental need when trekking. Among these choices, you can exclude Wi-Fi because most of the time the Wi-Fi will not work due to poor signal. You can take a hot shower only when you need it but not daily. 1 bottle of hot water can be made into 2 bottles of warm water. And you will have a water purifier too for safety reasons.
5) Don't forget to do your Travel Insurance:
Travel insurance is mandatory because it covers all your loss during travel & trekking in Nepal such as accidents, sickness, evacuation, or any stolen/damage to your baggage. However, don't be confused about the trekking insurance in Nepal. The insurance of Nepal only covers guides and porters, not foreign people while trekking. This is why you will need to do travel insurance by yourself.
When you are making your travel insurance, please do read if it covers up to 6000m altitude or not. Only then you are ready to trek in Nepal.
6) Pack what you need & Wear for success:
When it comes to packing, your backpack should be light and have some space left. Fold your clothes efficiently, heavy stuff at the bottom, toiletries at the top, and daily usable items in pockets where you can reach easily. These things are very essential for beginners to professionals.
If you are confused about what to pack then it might help you "What to pack for Everest Base Camp". You can also rent some of the mandatory things in the Nepal market before trekking to your destinations.
Similarly, the key to wearing comfortably during trekking is to avoid cotton clothes. A base layer with insulating properties like wool or synthetic material such as nylon or polyester is good to go. Depending on the trails of trekking regions, you will need a hat, sunglass, gloves, and a raincoat compulsory. Similarly, you will have a porter who will carry up to 25kg of your load when trekking.
7) Listen to your Guide & Plan Ahead:
"Listen to your Guide" sounds a basic hint however very valuable all the time when trekking in Nepal. In fact, this is one of the important tips for you.
Guides are like a guardian for you and they only think about what might work best for you while trekking. From serving you food to managing your accommodations, everything is done by your guide. Every day they will explain the following destinations beforehand which is very crucial to plan ahead.
A good guide will always assist you, explain cultures, plan, and make your trek successful. Being able to adapt to any situation is one of the abilities of an experienced guide. Thus, always listen to your guide. Besides that, you need to be careful when trekking. Change your walking pace according to the time to reach the destinations.
Thus, this concludes our "Top 7 trekking tips for beginners for 2022". I hope from these tips you will get better at trekking and share your story with us. If you have any questions then you can contact us or speak to one of our professional guides at +977 9860152876.